Always dedicated to providing you the best pediatric dentist care for your children.
It is important to find a pediatric dentist in Columbus Ohio that you can trust with your child's oral health. In order to ensure your child has a great dental experience, we focus on sincere and compassionate care. We want to make sure that all of our patients receive the highest quality dental care and build a strong foundation for life long oral health.
We come up with each of our treatment plans individually so that everyone can receive the treatments that they want and need. At Worthington Pediatric we take quality and expertise seriously. Our staff always maintains the highest curriculums of current education and our office always uses the best cutting edge technology available.
Finding a kids dentist in Columbus Ohio isn't just about having dental work done. It's about building a level of comfortability with a team that you can trust. We want you to feel like you are part of our family, and we will take care of you and your children just like we would our own family. Our staff always goes the extra mile to make sure every patient leaves with a smile
SIDNEY D. PRICE DDS & ASSOCIATES is a full service pediatric dental office in Columbus that can treat children from ages 6 months all the way through adulthood. Our practice is designed to make children of all ages feel welcome and comfortable. We offer a comprehensive list of dental services that ranges from standard procedures like cleanings, fillings, and tooth extractions, all the way to advanced treatments such as orthodontics and sedation dentistry.
Whether your child needs to have their teeth cleaned or is in pain, the staff at Worthington Pediatric has decades of experience in making sure that your kids will always leave with a smile.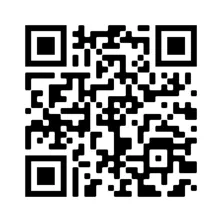 Call for an appointment. 614-888-3212
8121 N High St, Columbus, OH 43235